Worried that you missed a love letter? See a chronological list here.
December 10, 1960
Darling Kay,
It's raining outside. Rain! The Southwestern section of the country is snowed in. Texas and parts of Arizona. Desert! And there's so much snow that power lines are down, roads are blocked and general chaos is reported.
And what do we get — rain! Freezing rain! A weather condition that combines the worst characteristics of them all with the exception of excess heat. Typical Champaign. Not quite cold enough for snow, so it rains, but cold enough so that the rain freezes on the ground.
Russ is 20 years old.
The air is cold and damp and wet and slippery ground tops it off. Just perfect for colds — and I've got one. I think I'm slowly getting over it. It's fortunate at least that this weather came over the weekend and I don't have to go out in it. With my luck, I'd get pneumonia and spend Christmas vacation in the hospital. — or better yet "mono" and get two to three weeks under quarantine. It makes me sick just to think about it. I'd get back just a few days after Jan. 3, just enough to put me behind and unable to catch up. This state of depression has locked on but good.
Russ just went from sniffles he's almost over to pneumonia to mono in a single paragraph. And he never mentioned being sick in yesterday's letter. He's both depressed and a hypochondriac.
Actually, it's manic depression.
I stand corrected.
I alternate between states of complete depression and unbounded glee. Often sadistic glee, however. Not even the obstinate cigarette machine had my brand, nor any of three alternatives.
The past is so weird. Also, it's so Russ to only smoke brands like American Spirit or cloves.
I settled on the fourth alternative. I couldn't go anywhere else at 2:30 a.m. It is now 3:10 a.m.,
You can't be that sick if you're craving smokes at 2:30 in the morning, friend.
but I stay up later on Saturday nights.
Wait, doesn't he hate his roommate who is a night owl? How damn late is that guy staying up?
I average around 3:00 a.m. I don't complain about that. I don't feel tired anyway.
Actually, tonight wouldn't have offered much hope to those retiring early. Some of the guys from the floor had a party at the Inman Hotel and are still straggling in — happy the alcoholic way.
Russ hates fun.
Somebody is presently pounding on somebody's door. The guys who organized the party are just getting back.
From what I've been hearing from the "participants" it was wild. Simply that. Everybody that came paid $2 for all they could drink and everybody was happy at least after the party got started. A real blast while I sat in my room studying.
Aw, was Russ not invited? That wouldn't exactly surprise me.
It's not that I like drinking parties that much or that I couldn't go somewhere, but it reminded me of the fact that you are 130 miles away and I couldn't go out without you no matter how great the desire, and that made me lonelier and further disgusted with the world. Well, I'll live — barring unforeseen circumstance.
It's true: You're still alive. But also: Why can't he go out drinking with a bunch of dudes? They came back to their boys-only housing. You can go out and have fun and not bang other people, Russ. No wonder you're both so unhappy! Stop acting like doing anything fun without the other person is a betrayal!
Fortunately, I'll come out of this state at 12 o'clock December 17th. Then heaven help anything that stands between me and Chicago, specifically 7658 S. H___, where my therapist lives. Your letters help but I've also got to see you.
What happened at Homecoming? We'll never know, but he sure has gotten weirder since then, rather desperate to be near her and his mood has been spiraling ever since.
Well now all the complaining is done and there's nothing left to talk about.
I have so much more in common with Russ than I like to admit.
Now that's a sad state of affairs.
Amen.
Now we will witness a great test of my creative talents. Sort of like performing tension tests on very light thread, using 10-pound weights.
You know, maybe if I wrote smaller, I could get more on a page, thereby reducing the number of pages, and consequently reducing the weight of the letters which wouldn't strain the mailmen who deliver the letters and which might induce them to deliver it sooner.
Here his penmanship gets super tiny and totally annoying.
Pretty soon the whole thing is going to give out completely, though, and the words will become very difficult to read. This seems like a pleasant compromise. It seems like I keep writing bigger and bigger though as I get to the end of the letter which I usually succeed in doing after many pages.
This is page 4, and we're only at the halfway point!
Consider the plight of the author who cannot skip to the end of the mystery story he's writing. Although book-publishers might get the idea and start publishing just the beginning and the end of the mystery with an "editor's note" transition.
It might get me to read mysteries.
Leaving out the end would also make a lot of authors rich. Like "The Lady and the Tiger." A perfect literary failure as far as mysteries are concerned, but with the end left out, the thing attained a virtual fame. Many other examples available.
I should be a literary critic. Everybody's book but my own (written under a pen name, of course) would be bad, especially those of Grace Metalious.
Now she is good foreign propaganda material. Even the lowest form of primate can make money in "the land of opportunity," where the streets are paved with gold. Especially those on which the houses sport red lights. But that is a universal vice. It's surprising that some budding young sociologist or psychologist hasn't come up in support of it.
In support of sex? I've said this many times before but it bears repeatings: The 1960s are gonna blow Russ' mind.
I'll concede supporting that before I'll concede supporting the idea that children should be allowed to "express themselves" and never be punished. But why worry about either circumstance now. There's nothing I can do about it at the present.
Good grief, I'm getting cynical.
Imagine the comments Russ leaves on Facebook under news articles.
Let's get the slander machine on another vein, in another gear. Namely, neutral.
Incidentally, in a letter from John [NEW CAST MEMBER!] today, I was informed of the planning of a party by aforementioned author of letter. Anyway, it's the 27th, Tuesday. All couples except for the guys from Purdue who won't bring dates. [NEW GAY CAST MEMBER!?] This inability seems to be an occupational hazard of Purdue University students. Maybe the girls at Purdue sour them on the idea of fraternizing with the opposite sex.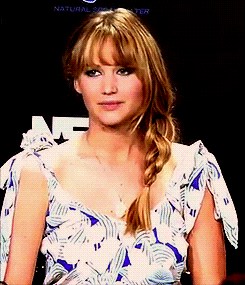 On the other hand, maybe John's guests are from out of town. Oh, well, he didn't explain, and he should know better than to stimulate my curiosity about something and neglect details.
RUSS WANTS DEETS. Every time I think I can't relate to Russ I suddenly relate like crazy.
You and I also have a dinner date at Kungsholm, probably for the 22nd.
The scoop on this bananas restaurant:
In 1937, it was leased again, to Fredrik A. Chramer, a well-known Chicago restaurateur of Danish birth. Chramer turned the first floor of the mansion into The Kungsholm, an elegant restaurant specializing in Scandinavian dishes and a lavish smorgasbord.

Even closer to Chramer's heart than Scandinavian cuisine was his love of opera and the theater. In 1940, inspired by puppet shows he had enjoyed in Denmark, Chramer turned the ballroom into the Kungsholm Puppet Theater. The theater offered lavish productions of recorded operas performed by elaborately costumed 13-inch-tall marionettes.

It became internationally acclaimed and, over the next 30 years, more than one million people, including many famed opera stars, attended the splendid operas. Even Chramer's death in 1960 didn't stop the theater. The Fred Harvey restaurant chain took over the building and continued the puppet shows until 1971.

https://lawrysalacart.com/2009/06/01/lawrys-in-chicago-a-great-history/
I WANT TO SEE THIS SO BADLY! It sounds TERRIFYING. Going out on fancy dates in the past seems SO AMAZING compared to what we do today. For me, it's bougie Mexican with overpriced margaritas — AND I DO LOVE THAT — but I want to get dolled up and go to the Tropicana and eat a steak and watch the floor show! And now I also want to go to Kungsholm and see the marionette opera while eating a Scandinavian meal!
I'd like to avoid the Loop during weekends of the Christmas holidays. It would also be nice if we could have Christmas dinner together and Christmas Eve should be spent in front of a fireplace with a nice warm log fire, etc. etc.
We can head out to Willowbrook Friday night and cut a rug there. Have to total things up here in a tentative schedule:
Wed, Dec. 21 – Celebrate
Thurs Dec 22 – Kungsholm dinner (PLEASE TAKE ME WITH YOU)
Fri. Dec 23 — Willowbrook (PLEASE RUN IN TO RESURRECTION MARY)
Sat 24 — Christmas Eve
Sun. 25 — Christmas Day
Mon. 26 — open, so far
Tues. 27— John's party.
Wed. 28 — dance
Thurs. 29 — open, so far
Fri. 30 — open so far
Sat. 31 — New Years Eve (Party)
Sun., Jan 1 — New Year's Day
Mon. Jan. 2 — you and I and nobody else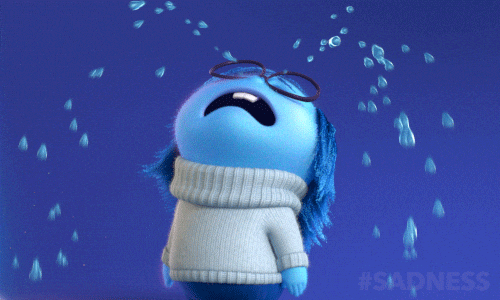 Christmas vacation is too short. A whole month would look better. I'm going to monopolize your time.
Nelson [his roommate] keeps trying to cheer me up. But ever since he broke up with Joanne again he hasn't been in the greatest shape himself. So we cheer each other up.
You've seen pictures of two drunks leaning against one another. We are in as analogous situation. Sort of like the blind leading the blind. I've got a Chem. hourly coming up next Tuesday night. O Frabjous Day! Calloh! Callay!
I can't do anymore poetry.
Well, it could be worse, I could have three exams next week like before T-giving vacation.
I'll have to be signing off now. It's getting later for some reason or other. i.e., it's 4:25 a.m. The old clock won't stop. It's a good thing because it keeps bringing me down to the 17th.
I miss you, sweetheart.
Good night, meine Schätzchen [my darling]. Sweet dreams, and take real good care of yourself. See you soon. Until then.
Love, Love, Love
Ad Infinitum
Russ